Our Spooktacular Top 5 Halloween Slots for 2018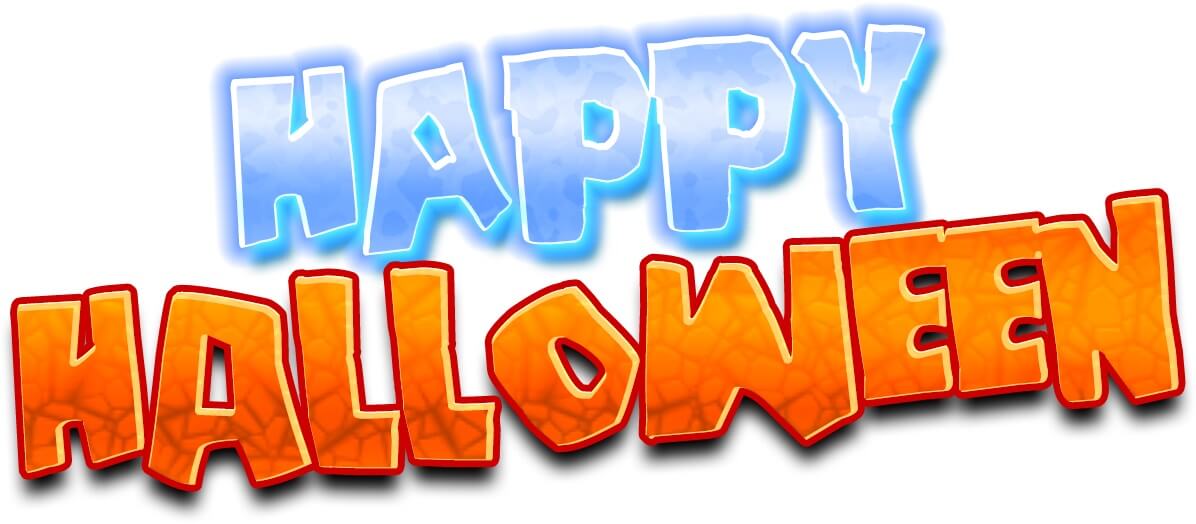 With Halloween just around the corner, it is time to get up to date on some cracking Halloween-themed slots. The brilliant thing about many of the slots on this page is that they can be played at any time of the year. They are just that exciting, with top notch graphics and plenty of captivating in game features. We've listed our top Halloween slots for 2018 below, letting on why we think they're worth a spin.
Below each one, is a recommended casino where you'll also be able to play the game for real money, or for free, however if you play for real money, we've also selected the casinos which are offering the best new customer welcome bonus for you! So without further ado, let's check them out, shall we?
#1: Halloween
How could we not include this game at the top of the list? The films still give us shiver from when we watched them in the eighties and ninteties, and last year, Microgaming released the official Halloween slot" to terrify us! Actually, the slot is not as scary as some, but it is up there in top themed Halloween slots. There plenty of in game features too which take part of the film and turn them into free spins and wilds to help you win more.
LeoVegas

$1000 Bonus & 200 Free Spins

22 Free Spins upon Sign-up

Award Winning Established Casino Top Canadian Bonuses Top Games Selection

Visit
18+. | BeGambleAware®
#2: Lost Vegas
This is one of my favourite horror themed slots in recent years, mostly because it is really two slots rolled into one. Double the amount of fun, well, for double the price because you can't play both slots at the same time. However, it is still fun nonetheless. It is great to hop between the two versions of the slot machine.
Lost Vegas is a zombie-themed slot. You can opt to play as survivors looking to escape an area which looks suspiciously like Las Vegas, or you can play as the Zombie who wish to munch on the brains of said survivors (this is where the most wins are, because brains are delicious, right?). Free spins and bonus rounds galore in Lost Vegas. This is a game you will enjoy.
#3: Dracula
There are so many games in the 'Universal Monsters' range of slots that it is tough to predict the 'best' one. I am going to go with Dracula, though. It has the right amount of edge, and the music in the game is absolutely superb.
My favourite feature in Dracula is the flying bats (his main superpower, other than the fact he can drain blood). Bats will randomly fly across the reels and drop high paying symbols into place. This will score you a fair number of wins.
You also have bonus rounds, stacked wilds, and a whole lot more. Dracula is a slot that you are going to be playing a lot. In fact, this is one of only a few slots out there which I can return to repeatedly just because it is so brilliant to play. You will be playing this one outside of Halloween, that is for certain.
#4: Paranormal Activity
This movie was billed as a movie which had people walking out of the cinema in fright. While I can't say that the movie itself was particularly scary, I can say that the slot is one of the scariest slots around. You won't be jumping out of your seat in fright, but it is going to keep you on the edge at all times. This is a game that you are probably only really going to get anything out of if you have seen the movie.
There are 243 ways to win in Paranormal Activity, and an incredibly high payout rate on the game. You even have some free spins thrown in for good measure. The only downside is that it is a game which borders on high volatility…which means that you are going to need to put up with the scariness of the game for a while if you want to see the really big payouts.
#5: Immortal Romance
This vampire-themed slot is hardly the best looking slot in the world, but the amazing soundtrack that forms the backbone to this game is more than enough to make up for that. It plays ridiculously well too. There are a ton of bonus features worked into Immortal Romance which are more than enough to keep you occupied for hours. It plays incredibly well too, and the payouts are amazing. While there are plenty of newer slots to be launched upon the world which have a horror theme, I genuinely think that Immortal Romance is up there with being one of the best of them.
#6: Bonus Tip: Lucky Witch
Ok; Lucky Witch is not really that scary, but let's be honest; not everybody wants to play a scary game. I don't know if you have ever played it, but there is a Facebook game called 'Bubble Witch Saga'. This game is very much like that in the theme department. Just cutesy graphics.
There is a whopping four bonus features which can be found in this game, all of which are tied into the cauldron (a staple in the world of witches, right?). Toss in tons of free spins and some scatters that pay well and you are going to be playing an epic game.
We hope you have a fun time playing these brilliant Halloween slots in Canada as the season rolls around (and hopefully playing these games throughout the rest of the year too!) Not long to go so let us say " Happy Halloween"!