Responsible Gambling in Canada
The gambling industry in Canada generates $12.4 billion in revenue a year. It provides tax dollars that fill the coffers of local councils and provinces. With the benefits, there are pitfalls as well. Gambling can be addictive and problematic for some, with several indicators that point towards a gambling problem.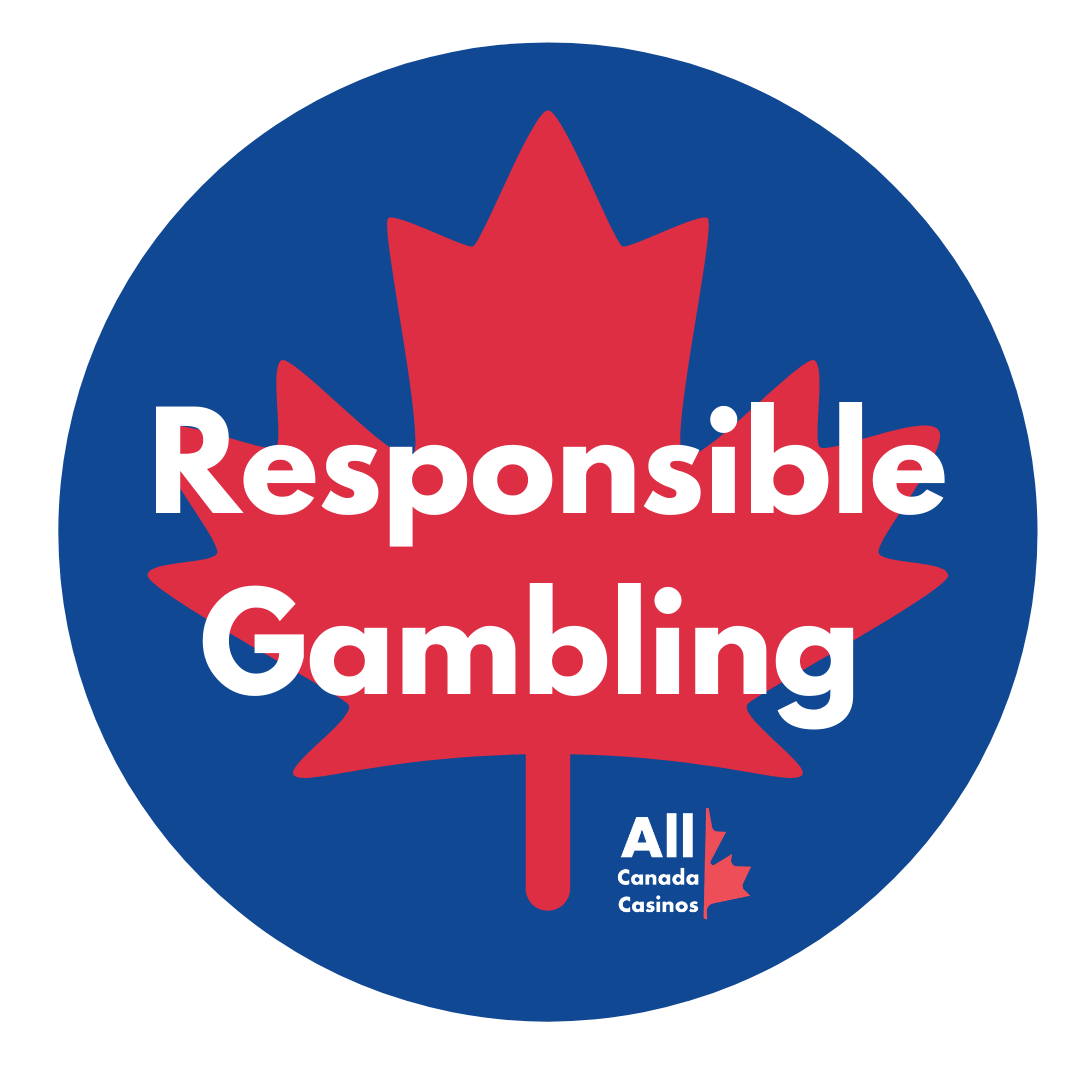 They include lying to family and friends about the habit, chasing your losses to try and claw back the money you lost and borrowing money to keep playing, thinking about it and being unable to stop. Problematic gambling coins lead to crime, theft and neglecting essential aspects of your life. 
How Does it Effect You? 
 Gambling addiction can affect the brain and be very harmful to your mental health. Living with the addiction often leads to depression, distress and anxiety-related issues. Apart from mental anguish, it causes severe physical symptoms like intestinal disorders and migraine headaches. 
As with other forms of addiction, gambling makes you feel helpless and unable to cope. The habit makes everything else seems unimportant, only feeding that desire to gamble matters. The adverse consequences of that include alienating family and friends, missing relationship milestones, losing large sums of money and getting into a spiral of debt. It can even lead to bankruptcy, losing your home and job. However, help is there if you seek it. 
What Exactly is Responsible Gaming? 
To protect players, online casinos and gambling sites have been encouraging safe gambling habits. Reputable, licensed operators are obliged by law to implement measures promoting responsible gambling. Limits on depositing, betting, and playing times are all options for players. They can also self-exclude themselves and freeze their account for a chosen period. Measures also extend protecting minors and underage people from accessing the site and being exposed to online gambling activities. Casinos are responsible for assisting players from falling victim to gambling problems. 
 Tools to Limit the Problem 
Various tools are implemented across their site that can assist players in keeping their gambling under control. Such devices include setting depositing and wagering limits and regulating how long you spend on the site. There are cooling-off periods available for players to take a break from gambling, whereby they are blocked from accessing the casino site. The self-excluding option can be implemented temporarily or permanently to shut down your online casino account. It can be opened again after the self-exclusion period is up, if the player chooses. Customer support agents can't also assist players if there are any concerns. 
Setting limits is another effective way to stay in control when you are gambling online. Such limitations can be put on deposits, losses, and time spent logged in to the site. You can get help for gambling problems from several organizations that offer assistance and support for gamblers experiencing an issue. They include the Canada Safety Council that provides detailed information about gambling addiction and how to avoid it. There are trusted helplines to contact for help and concrete support. 
How Can You Prevent Gambling Problems? 
If gambling is problematic for you, there are a few ways you can help yourself. You can develop better mechanisms to cope. It may be that becoming a compulsive gambler is an unhealthy attempt to cope with other underlying problems. Healthier ways to manage them include physical exercise, practising relaxation techniques and starting a new hobby. You should create a strong support network. 
To quit gambling successfully, you will need the support of family and friends. They will be there for you to help you stick to your decisions. There may be a Gamblers Anonymous group in your town or close by. It's worth reaching out to other individuals who have been through a similar experience. Focussing on your mental health is essential as a gambling problem can be activated or even worsened by deep depression, high-stress levels, illegal substance abuse, anxiety, and mental health problems. Handling such problems makes it easier to shake off a gambling addiction. 
You should seek help for financial problems as most people end up getting addicted to gambling addiction to try and shake off debt. The odds will always be stacked firmly against you so. It is a lot better and more effective if you seek help to deal with your obligations from a qualified credit counsellor. Blocking gambling-related advertising can help if you install Gamblock or PlayScan on your desktop computer or mobile device. That way, you aren't tempted by advertising and gambling offers. Responsible gambling should be practised by all players. 
It's up to the individual to take the initiative and combat the problem. Online casinos are doing their bit with tools and advice about problem gambling made available on their sites. If you don't control your gambling, it could turn into a problem and stop being fun. People love risk, and gambling is a particular type of risk that can be both exciting and fun. Most people who love playing casino games online do so for entertainment. However, the intense desire to try your luck and gain a quick win is irresistible. If every success is accompanied by new bets, in the event of a loss, people desperately continue playing, hoping for that Big Win right round the corner. The twin pillars of prevention are to assist individuals to avoid getting into trouble with gambling in the first place, mitigation and helping people and organizations to take action effectively whenever such problems arise. Operators and regulators on Canada undergo jurisdictional reviews, program development and support. 
Employees are provided with training, while established standards, while Internet gambling is given accreditation. Players should always be encouraged to make informed choices. It is essential to build awareness and understand the risks associated with gambling. There are strategies to prevent harm from problem gambling, and connecting those affected by gambling problems should seek out their loved ones and make use of community support initiatives. Playing casino games online is a pleasant pastime; make sure it stays that way!